Your favorite person will love these gifts for Cricut users! If you're having a hard time coming up with the perfect gift for your Cricut DIY'er, then you'll love this gift guide and how easy shopping for your favorite Cricut crafter has become. Keep reading to find your perfect gift.
This post contains affiliate links at no cost to you. Thank you for your support. If you have any questions, please read my disclosure policy here.
I remember unboxing my Cricut Maker for the first time.
It was Christmas morning and the children had finished opening up their presents. They were starting to play with some of their new toys, and there was one box left that my husband had decorated to look like a train.
He knew that if he had wrapped the box "as is" that I would ruin the surprise. So he did a fantastic and fancy wrapping job and disguised the box.
Once I was able to eliminate the overwhelm of becoming a first-time Cricut user, and after putting this beautiful machine to work, I can honestly share with you what some of your favorite Cricut DIY'ers would love to be gifted.
Top Gifts Your Favorite Cricut User Will Love
This gift list is in no particular order, but I do hope you find how this list is organized to be helpful as you find the perfect gift for your Cricut fan.
Gifts For Cricut Users Who Love Saving Money
It's no mystery that Cricut pens are expensive.
But, what if I told you, you can DIY a Cricut pen adaptor and use any pen on your Cricut machine?
Making your own Cricut pen adaptor isn't as scary as it sounds, and it only costs a few dollars. I'll show you how you can DIY this gift yourself (or purchase one from me to save you on time).
Gifts For Cricut Users To Stay Organized
I love crafting, but I honestly don't know where I would be without my organizing systems to keep my crafts flowing smoothly.
If your Cricut fan loves crafting away from home, then a simple carrying tote would be perfect.
When you're looking for totes, you will want one that is long to fit her Cricut. Anything else will be great for storing crafts and carrying around supplies.
Storage in her craft room (or what she hopes to be a craft room one day) will be a gift from heaven, especially if she has little children running around.
I love this hobby desk for this very reason. It gives your lovely Cricut user her own space away from everything else with room to craft and to call her own.
Sign up for Cricut Access™ Premium and get 50% off digital orders on Cricut.com and in Cricut Design Space™
Gifts For Cricut Users To Keep Crafting
Most people ask what the difference is between the Cricut Maker and the Cricut Explore.
In all honesty, they're not that different. The only reason I would ever recommend the Maker is if you LOVE doing sewing projects. Otherwise, the Maker and the Explore both cut vinyl incredibly well.
With that being said, there are a few things that I love using all the time because they make my crafting life so much easier.
And as my husband has quickly learned, this is the fastest way to get a few kisses from me as well, especially when he picks me up a few rolls of transfer tape.
Transfer tape is every vinyl users must-have tool. This makes vinyl projects a breeze, especially when dealing with delicate and detailed work.
Sign up for Cricut Access™ Standard and get 10% off all orders on Cricut.com and in Cricut Design Space™
This basic set of Cricut tools is another crafting life-saving gift that your Cricut crafter will be thanking you for gifting. This toolset is able to do everything from weeding tiny pieces of vinyl to properly securing and laying down transfer tape.
The basic Cricut toolset is one gift that can't go wrong.
Gifts For The Cricut User Who Seems To Have Everything
We all have those Cricut DIY'ers in our lives who seem to have everything. They have the perfect craft room, more supplies than they know what to do with, and sometimes you can feel a little overwhelmed at giving them anything because you're nervous about trying to find that "perfect gift."
This is why I love the Craftsy program.
I think it's safe to say that your favorite Cricut fan loves crafts. And if this is the case, then they're going to love learning how to keep making incredible crafts, whether they're sewing, quilting, drawing, cooking, painting, creating jewelry, and so much more.
Do you love a Cricut crafter? Share this post with them and ask which of these gifts they would love the most!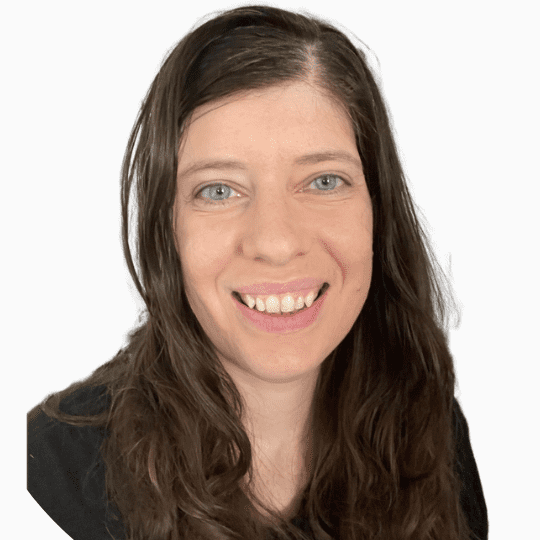 Micah Klug is a wife, homeschooling mother to five children, and author. She teaches time-tested solutions to help parents remember what matters most in life, including strengthening their home, faith, and family relationships. To learn how a child who grew up in an authoritarian home is now creating an environment of peace and joy in her own home visit this page. If you want to contact Micah, send her an email here or email [email protected].