These tips are amazing for being able to quickly restick your Cricut mat. If you're looking for a safe, affordable, and easy way to restick your Cricut mats that actually works, then you'll love this way!
I recently had a reader tell me about an experience she had with trying to restick her Cricut mat. She used a watered down glue and this did not do well on her mat.
She asked me, "Did I ruin my mat by using the watered down glue on it? Do I need to throw it out? Any suggestions?"
The first thing I suggested to my friend was to clean her Cricut mat from the glue she added. She could easily do this by wiping her mat clean with baby wipes.
I then told her how she could successfully and easily restick her Cricut mat without the headache of wondering whether she did this right and if her mat would be sticky again.
I want to share the same tips and tricks with you.
This post contains affiliate links at no cost to you. Thank you for your support. If you have any questions, please read my disclosure policy here.
How To Easily Restick Your Cricut Mat
Supplies Needed For Resticking Your Cricut Mat:
Instructions For Resticking Your Cricut Mat
The first thing you'll want to do is make sure you have a clean Cricut mat. You can easily do this by using baby wipes or by learning how to quickly clean your mat (for basically free) here!
Once your Cricut mat is cleaned, you'll want to find a flat surface, such as a hardwood floor, a table or countertop. You'll then tape the edges of your mat with painters tape to protect the edges of your mat and secure your mat to your working space.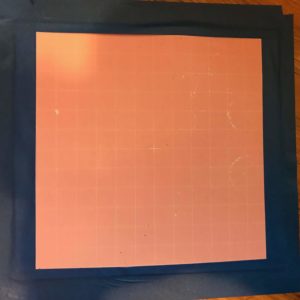 The painter's tape for this project had the measurements of 1.88 inches by 60 yards. This is primarily to keep the edges of your mat from becoming sticky. We only want to restick the inside of your square where your paper and fabric go, not the entire mat itself.
You'll then want to grab a can of spray adhesive. I strongly recommend using the Spray n Bond Basting Adhesive. This is a temporary bond for crafting and this adhesive made my Cricut mats feel like new again. I was so happy with the results.
Use your spray adhesive and spray onto your mat (be sure to follow the directions on the back of the can and be safe).
Wait for 10-15 minutes for the spray adhesive to dry and really stick into your Cricut mat.
After this time you can lift a corner piece of your painter's tape and remove this from the four edges of your mat. You can now safely add your plastic cover onto your mat for added protection.
My favorite part of resticking my Cricut mats was feeling the new sticky feeling of the mat. To me, this added so much life to my mats and made this crafting helper feel like new again.
What questions do you have about using your Cricut or crafting supplies? Ask away in the comments below.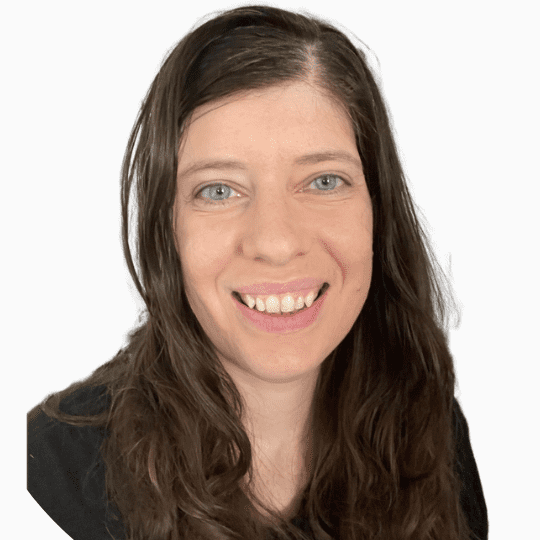 Micah Klug is a wife, homeschooling mother to five children, and author. She teaches time-tested solutions to help parents remember what matters most in life, including strengthening their home, faith, and family relationships. To learn how a child who grew up in an authoritarian home is now creating an environment of peace and joy in her own home visit this page. If you want to contact Micah, send her an email here or email [email protected].