This list is the ultimate mommy-daughter date ideas with your toddler. From tea parties and dress up to a fun day outside, you'll love these practical and easy date ideas that will make lasting memories.
Too often I hear my daughter use phrases, such as, "Don't lick that!", "We don't hit in this house!" or "You're supposed to share!" to her younger siblings.
My goodness, I'm creating a mini-me! Do I really sound like that?!
Your daughter will ultimately learn what motherhood and womanhood mean from you. If you see motherhood as a joy and share these feelings with her, then she's more likely to view motherhood in the same light.
And as she gets older, she's going to need you and your guidance more than ever.
But how can you support her during those teenage years and become someone she will trust and turn to for guidance?
You begin when she's young.
How you treat, speak to, and interact with your daughter now will have a lasting impact on her in the future.
To put this another way, if your toddler wants to tell you all about her imaginary mermicorn who wears gummy bears and poops glitter, but you brush her off or tell her to "give you a minute" repeatedly, she's going to have a hard time coming to you as a teenager.
If you want to learn more about her and connect with your children, then you'll love these questions for kids.
Why? Because the time you spend with your daughter is an investment into the young woman she will eventually become. (Even if she's a very busy and active toddler right now).
No one said this mommy business was going to be easy, but I can promise the sacrifices you make of your time to invest in your children will pay off as they grow older because nothing can replace a loving mother.
The Ultimate Mommy-Daughter Date Ideas With Your Toddler
One of the ways you can spend quality time with your daughter is by having dates together.
This list is not inclusive and is categorized depending on what your daughter loves to do. I've also added ideas if your daughter is between 4-8 years old.
This post contains affiliate links. Disclosure policy.
For The Princess
Dress up in fancy dresses and enjoy a tea party together. If you feel inclined, you can get down your nice china set to make this date a very special occasion instead of using regular cups or your daughter's plastic set she has scattered everywhere.
Play with her princess dolls. You can both create a new fairy tale princess story and decide whether the princess will creatively save herself, have a unicorn, or if the handsome prince will be coming to rescue her.
Let her put makeup on you. You don't *have to* give her your mascara tube, but you can let her try to apply lipstick.
Bake princess cookies together. One idea would be to cook really easy sugar cookies and decorate with pink frosting and sprinkles. (For pink, I'm sure the princess won't mind getting a little messy).
Make a tiara. You can use colored paper, markers, and random crafts you have at home to help make your princess her new tiara. (Don't forget to make one for you too!)
No matter what anyone tells you, being a stay at home mom is one of the most challenging and rewarding jobs out there. Being a stay-at-home mother is an unparalleled experience, and these 50 inspirational stay at home mom quotes will provide you with the hope and respite from the beautiful and blessed chaos we call home and family.
For The Adventurer and Explorer
Jump in rain puddles together and dance in the rain.
Enjoy an easy hiking trail (depending on your toddler's age and stamina, there are lots of parks with paved trails you can start with before moving to dirt paths).
Build a fort in the living room and explore a new world together.
Write a book about your toddler's adventures. Have your toddler tell you their favorite adventure while you write and have them help you draw and color the book's pictures.
Spend time looking at maps and watch educational videos on YouTube about those areas.
For The Learner
Go to the library for a book date. Check a couple of books out and come home to snuggle and read together.
Ask your daughter what she wants to learn about and then learn about that topic together using your computer, tablet, or smartphone).
Plant a garden and have your daughter help choose the flowers or vegetables (depending on what type of garden you'll be growing). Teach her the basics of gardening and allow her to put the seeds in the ground.
Take her to feed the ducks and let her also watch them in their natural habitat.
Walk the grounds at your local college. Use this time to let her explore and talk to her about the importance of obtaining an education.
This stay at home mom routine and schedule can help you determine the schedule that works best for YOU! Let's schedule and organize your day, today.
For The Artist
Finger paint! Make sure to wear clothes you don't mind getting paint on.
Draw each other's portraits.
Look up kid's day at your local art museum. Some of the kid's activities are free, depending on your area, or are heavily discounted.
Enjoy looking at the art hanging on the walls of buildings such as the library or local university. Ask her about her favorite colors and involve her as much as you can.
Let her pick out a new "drawing notebook". This could be a 50-cent or dollar notebook at the store and watch her draw, color, and create.
For The Sea Loving Gal
Jump in puddles outside (don't forget your rain boots or an extra pair of dry socks and shoes).
Take a walk by the river or lake (especially if there are family-friendly walking trails).
Go fishing (weather permitting). If you know this activity will only last ten minutes, bring some gummy fish candy so your daughter can say she caught a fish!
Go swimming at your local pool (if it's summertime).
Ask her what she loves most about the water and spend some time learning from her.
Other Fun Mommy Daughter Date Ideas With Your 4-8-year-old
It's easy to see the good in our toddlers because we have ample patience for them and their learning.
But, as your daughter grows and dare I say, an attitude or her personality isn't what you were expecting, sometimes we struggle to find common ground.
The following date ideas are for moms who need to connect with their older daughter. The secret to connecting well is to focus on your daughter and learn who God created her to be.
Pick produce at a u-pick farm.
Have a spa day. Give each other manicures and pedicures.
Snuggle under a blanket with a photo album and look at pictures of her.
Tell her stories of your mother or grandmother when they were children.
Let her pick the activity. You might be pleasantly surprised (and even excited).
No matter what activity you choose, I hope you focus primarily on your daughter and the time you're spending with her.
The memories you build, the relationship you forge, and the feeling you give her when she knows she can come to you is priceless.
I can promise your children grow incredibly fast and time will go even faster. It has for me and my little kiddos, anyway.
And I know sometimes the days seem long and a bit challenging. But the years go quickly and in a blink of an eye, she won't be a toddler anymore.
Do you have a favorite mommy-daughter date idea that isn't on this list? Or perhaps you're planning your date right now. Either way, share with us in the comments below and let us know your favorite date idea.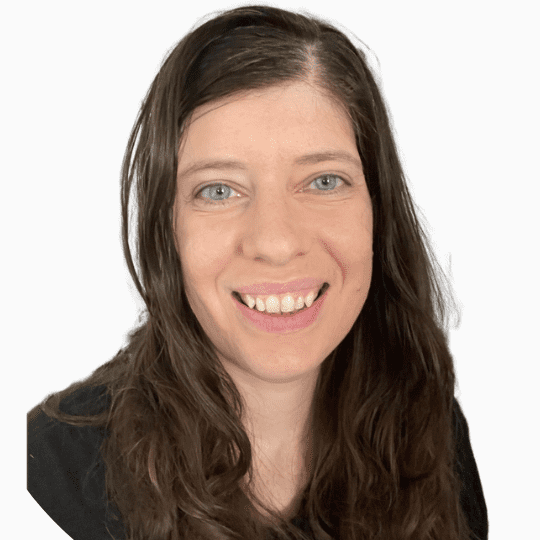 Micah Klug is a wife, homeschooling mother to five children, and author. She teaches time-tested solutions to help parents remember what matters most in life, including strengthening their home, faith, and family relationships. To learn how a child who grew up in an authoritarian home is now creating an environment of peace and joy in her own home visit this page. If you want to contact Micah, send her an email here or email [email protected].