Having a baby is a HUGE commitment and there are specific questions to ask your husband before having a baby. What are they? Continue reading to learn about the things you need to know before having a baby.
Congrats on wanting to have a baby!
This is a huge choice that you're thinking about and asking the right questions is the key to establishing a happy family foundation.
There are certain aspects of your life that you and your spouse will want to discuss. This post will go over four categories and questions that you'll want to ask and have solid answers to.
Communication is key in a happy marriage and relationship. And when you're also wanting to bring a baby into your family, it's time, now more than ever, to keep strengthening your marriage.
The questions you want to ask your spouse is more than what cute country boy names you can name your child (although there are some names that are super cute).
Today we are going to talk about your marriage health, your personal health (and the health of your spouse), we will also be discussing your financial situation, and goals that you have both personally and as a couple.
Are you ready?
Questions to Ask Your Husband Before Having A Baby: Evaluating Your Marriage Health
I want to be honest and let you know that if you "think" that a baby will fix your marriage, it won't. You'll only be causing more heartache for yourself.
Having a baby is a beautiful, life-changing experience, and to be completely honest, your child has the right to be born into a home where a mother and father love each other and honor marital vowels.
Now, I'm not talking about the occasional tiff you might have because he peels his orange weird. I'm talking about the questions running through the back of your mind when you wonder if your marriage is going to survive another day, let alone another year.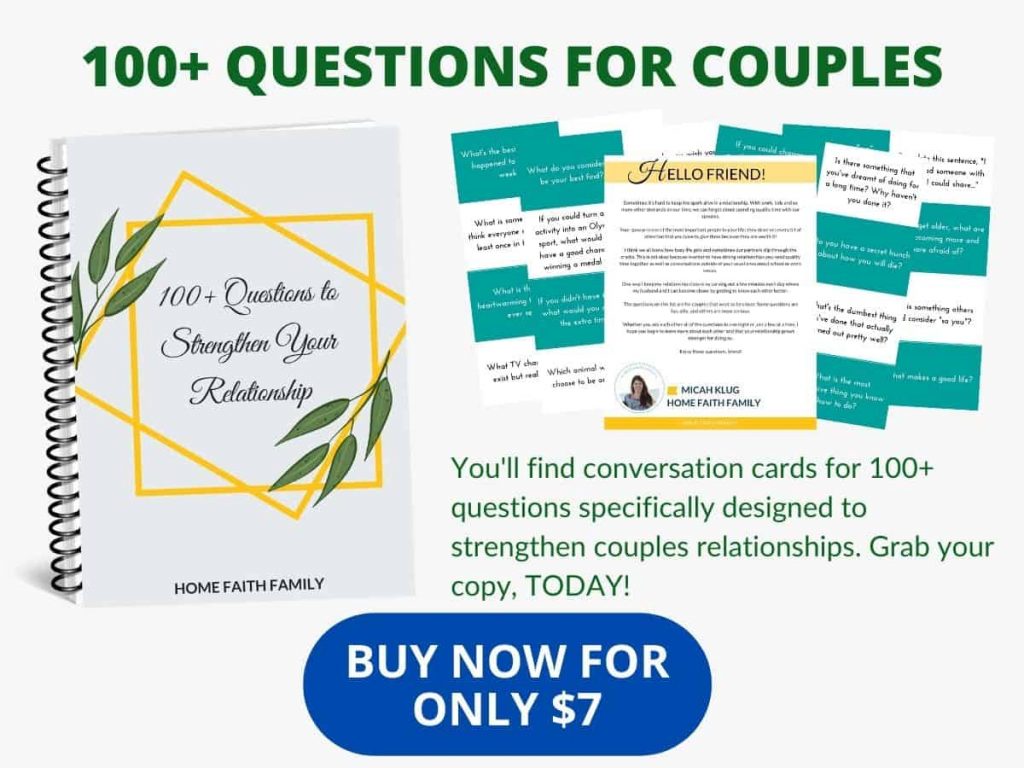 You'll want to ask yourself the following questions:
Do you feel your marriage is strong enough emotionally to bring a child into this world?
How will you grow closer to your spouse after the baby is born?
Where can you improve in your marriage together to grow closer?
Are you willing to share your spouse with another human being who will need constant care?
RELATED: From savory to sweet and even reader's favorites, here are 30 snacks for your hospital bag that new moms need to help curve their cravings.
Evaluating Your Personal Health
When you feel your marriage is healthy enough to welcome a child into the world, you'll want to consider your personal health, along with the personal health of your spouse.
Having a solid foundation for your emotional, physical, and mental needs is another key to enjoying having and growing your family.
RELATED: Ponder and pray over these 50 Bible verses about unborn babies as you prepare to welcome your newborn into your home. God has a plan for them
Questions you'll want to discuss with your spouse include:
Do you have a short temper? If so, are you willing to go through an anger management class to help cope with your anger in a healthy manner?
Do you need 8+ hours of sleep each night to function? If so, how will you and your spouse arrange your own sleep times and care for the baby?
Are you depressed? Do you need personal supervision during your depression?
How are you coping with your depression? What support system do you have established?
Are you wanting a baby because you feel it's the "cool thing" to do?
Are you having a child because this is what others expect of you?
Or, are you having a child because you feel this is a calling and is something YOU want to do?
Are you ready to make the life-long commitment to caring, loving, crying over, sacrificing for, and having your whole life completely changed by another human being?
RELATED: Here are 10 comfy and stylish outfit ideas from a mom of 5. This is what you really need to wear home from the hospital after you give birth.
Some of you may wonder why so many questions deal with depression and some with anger.
Newborn babies are incredible and they're also very demanding.
They are experiencing new things (as well as you are), and they don't believe in clocks. These little babies will cry, and for some, they cry for no reason.
My husband and I have a thriving toddler who was a colic baby.
He cried for the first nine months of his life and this was such a trial for us because we felt hopeless in knowing how to help him.
Too often there are horror stories you read in the news of parents hurting their children because they wouldn't stop crying.
If you have anger issues or don't deal well with high-stress situations, you'll want to get personal training and counseling so you can become a better-prepared future parent.
Discussing Your Financial Situation
I want you to know that you don't have to be rich to have children.
My husband was in college and I was working when we had our first child.
We were so excited about the news and then started looking into the prices of cribs, diapers, clothes, and everything else.
We were amazed at how expensive everything quickly became! WOW!
But, somehow, between the cost of hospital bills, a car seat, crib, clothes, and everything else in between, we were able to afford this baby.
God had his hand in our lives and we saw miracles.
A few questions to ask your spouse in deciding your financial situation:
Are you willing to shop at yard sales, thrift stores, and bargain bins for clothes and other baby items?
Do you have family members that you know will want to help purchase the bigger items (such as a car seat and the crib)?
Are you dependent on the wife's income as a couple? If so, how long can you afford for her to take off for maternity leave?
How much money would you like to have in savings before having a baby?
Do you have friends with children who are willing to do an exchange*?
What's an exchange*?
When my husband had our first child we lived in a community where everyone was having babies (or so it felt that way). We would often get together and share our excess with each other.
One friend was gifted boxes of little girls clothes from her extended family and she wanted to share with others who were also having girls.
If you know of couples who are also having (or have) children, get together with them and talk about what you need and don't need. More often then not, you'll find that people genuinely want to help others and care about those around them.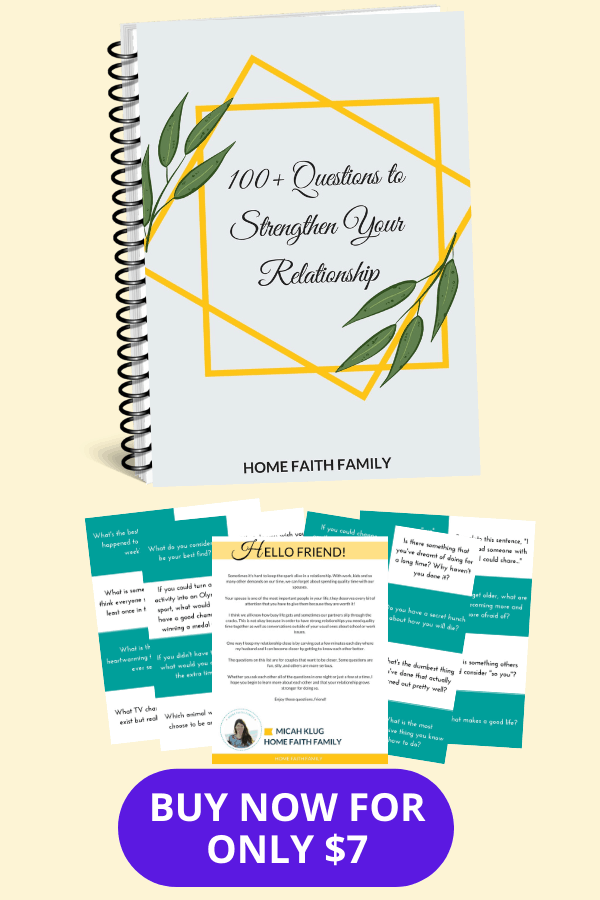 Discussing Life & Couples Goals
I can promise you that you'll never regret having your children, no matter where you're at in your professional career or meeting your personal goals.
As I think of my children, I can't imagine life without them. They are so fun, and the craziest band of pirates I have ever had the pleasure of meeting.
But, having them has made some aspects of life a little hard. For example, when starting this blog I promised I wouldn't take time away from the children, especially in their younger years. I want to savor those moments. So, I'm awake at 4 a.m. every morning to blog and run my business.
Some questions you'll want to consider with your spouse include:
Are you willing to give everything, including your heart, to your family?
Will you be okay if your goals change from where they are today?
Do you value career or family time more?
Are you willing and wanting to sacrifice time so you can be with your children and spouse?
What does family mean to you?
As you take the time to evaluate your marital health, your personal health, your financial situation, and life goals, you'll be on your way to being prepared to bring a child into the world.
Children are incredible, and I don't regret having any of mine. The days are long but the weeks go by so quickly. It's amazing when you think you know about love when you think of your spouse.
But when you welcome your own baby into the world, a whole new part of your heart opens up and you begin to really know love on a deeper level.
Do you know someone who is thinking of having a baby? Share this post with them!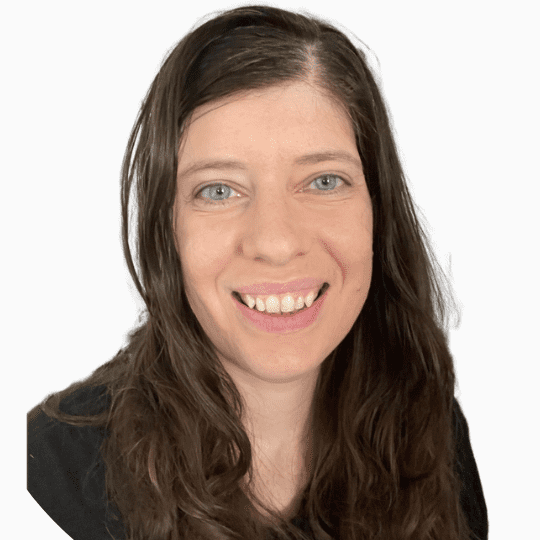 Micah Klug is a wife, homeschooling mother to five children, and author. She teaches time-tested solutions to help parents remember what matters most in life, including strengthening their home, faith, and family relationships. To learn how a child who grew up in an authoritarian home is now creating an environment of peace and joy in her own home visit this page. If you want to contact Micah, send her an email here or email [email protected].