There's lots of marriage advice about how to strengthen your marriage. This post explains the ultimate way to strengthen your marriage after everything else you've tried has failed. From one Christian husband and wife to another, you can strengthen your marriage, even when you feel like it's failing.
And they all lived happily ever after…
At least that's what we were told.
When we think of marriage we think of the beginning stages. The romance, flowers, the late-night talks with each other. Not to mention the way our thoughts are always drawn to their cute smile.
In the beginning, the blooming stages of the relationship are beautiful, full of excitement, and fun. It's no wonder it's so fun to fall in love!
But, no one tells you that some days marriage is hard. Some day's it's a struggle to love the spouse you've chosen to devote your life to.
But what people don't tell you is how to overcome these struggles and still be in love with your spouse, even many years later.
We never marry in the hopes of failing. On the contrary, we marry because we believe in something bigger than ourselves. And strengthening our marriage and relationship together needs to be built on unity and faith.
But what about the foundation of a relationship?
Sure, it's easy to think, "when my husband does this, then I'll start doing that" or "when she changes this about her, then I'll change that."
Please understand, you CAN NOT think like this. You will destroy your marriage and sabotage many beautiful years of memories before they happen.
Although there are many ways to strengthen your marriage, through my experience, the way I'm going to share with you has been the foundation of our happiness in the home and with each other.
The Ultimate Way to Strengthen Your Marriage – Even When You Feel Like It's Failing
The ultimate way to strengthen your marriage, even when you feel like it's failing, is to take the time to pray together.
And let me tell you why and how praying as a companionship has strengthened, even saved, my marriage.
Why Pray Together?
There are 5 key things that happen when you take the time to pray together that ultimately strengthens your marriage.
1. Time to Hold Hands
Praying together as a companionship allows you time to hold hands. Even if you're angry with each other, I encourage you to still hold each other's hands and take the time to pray together.
Because, truthfully, how can you still be angry with someone after you've prayed with them?
With your busy day full of work, family, and life, in general, throwing a million different things your way, you are still taking time to be with your spouse. And when you're not kneeling in prayer with your hands clasped together, you're still holding hands in your heart.
2. Time Together – Intimately
Your companionship prayer time is time together with no outside influences trying to compete for attention. Phones should be put away or silenced, children are sleeping, and it's just the two of you.
This is the time to discuss your concerns, thoughts, struggles, hopes, fears, and other tender feelings so you and your spouse can fight life's battles together.
As you two draw closer to the Lord through prayer, the ultimate goal is that you will both become closer together.
3. Time to Hear and Be Heard
If you are wanting to share something with your husband but don't know how to tell him, include your tender feelings in your companionship prayer.
Don't take this as an opportunity to complain about your spouse. These prayers will not help draw you closer together.
For example, my husband has been in school for as long as we've been married. Sharing his time with his work and school has been a struggle, especially since we have so many little ones who demand a lot of attention.
Feeling frustrated with feeling like I didn't have a spouse (but a roommate), I prayed for the Lord to help me in my struggles as my husband is away.
Praying in this way, where no blame is given, allows room for conversation after the "Amen" is said.
4. Pray for Each Other
If you're struggling to love your spouse right now, then chances are, your partner might feel the same about you.
No marriage is perfect and frankly, it's easy to become annoyed with someone who we see day after day after day after day…but only if we are focusing and highlighting those negative things that drive us insane.
You have to honestly ask yourself, are you really annoyed that your husband cracks his knuckles or says "um" a lot because it's one of his "filler" words?
Or are you looking for something to bring drama into your life because you thrive on gossip and want conflict so you feel like your husband can win you over again?
If this is the case, then stop. It's not healthy.
If you're struggling because of life's events and you're trying to improve yourself, then you need to remember that you're not alone.
There is nothing so beautiful as hearing your spouse pray for you and expressing his tender feelings to the Lord.
5. Fight Your Battles Together
Life is messy.
The days are full of screaming pirates running around in diapers as they cause a mutiny (children), trying to make ends meet, pressures from work, and so much more.
There will always be a battle raging in your life, the question is, who do you have on your side?
As a couple, you can draw closer to the Lord in prayer as you pray over your family's struggles. You can reach heavenward for guidance and inspiration to help you along the way.
After knowing all of the good that comes from prayer, how can you not take the time from your day to do this small act?
Take that leap of faith and approach your spouse about making prayer a new tradition in your marriage.
If you're currently praying as a couple, evaluate your prayers. Are you praying just to "get it over with" or are your prayers meaningful and full of faith in the Lord?
If remembering to pray is an issue, set an alarm or a calendar reminder on both of your phones and hold each other accountable. Select a specific time (right before bedtime, 8 p.m., 6:30 a.m.) where both of you will be together.
As you make companionship prayer a daily commitment in your life, you and your spouse will have a stronger marriage.
Remember, prayer allows you the moment to hold hands, provides intimate time to be together, allows you to hear from each other, to pray for one another, and to fight your battles together.
How has prayer strengthened your marriage? What's your biggest challenge with praying as a companionship? Let us know in the comments below.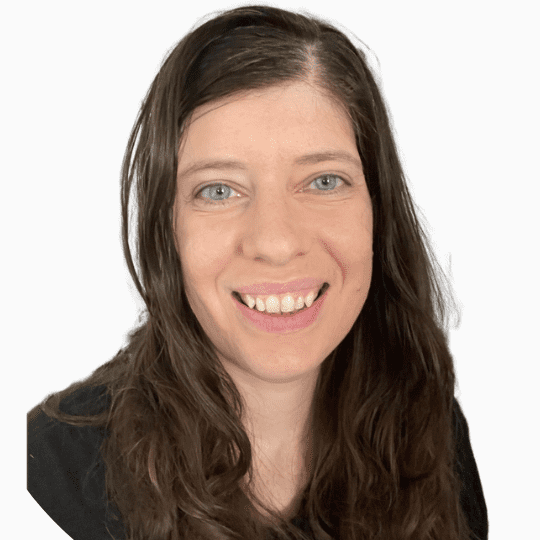 Micah Klug is a wife, homeschooling mother to five children, and author. She teaches time-tested solutions to help parents remember what matters most in life, including strengthening their home, faith, and family relationships. To learn how a child who grew up in an authoritarian home is now creating an environment of peace and joy in her own home visit this page. If you want to contact Micah, send her an email here or email [email protected].