The season of Lent is a time for prayer, reflection, and giving up something we love to honor the ultimate sacrifice of our savior, Jesus Christ.
What if I told you there was a way you can involve your kids, so that Lent will become one of your favorite family traditions?
Now, it can be tough to explain the concept of Lent to young children.
But, if you're ready to nurture your child's faith in Christ and lay the foundation for Christian living in your home, then you're in the right place.
10 Fun Lent Activities For Children
Here are some great ideas and meaningful Lenten activities you can do as a family to help them understand and get involved in this special season!
And feel free to use these ideas with the children in your Sunday School class.
I research, test, recommend, and select only the best products for my readers.
If you click a link on this site and buy something, we may earn an affiliate commission. Thank you for supporting this small family business.
When Does Lent Actually Start?
While it's traditionally observed from Ash Wednesday until Easter Sunday, the exact start and end dates of the Lenten season can be confusing because they vary from year to year.
To ensure you are celebrating Lent at the right time, you must remember that it begins 46 days before Easter – Ash Wednesday and concludes with the Holy Week.
An uncommon and clever way to remember when Lent starts is to mark your calendar for Mardi Gras.
Mardi Gras is always celebrated on the day before Ash Wednesday, so if you can remember Mardi Gras, you'll never forget Lent again!
Have A Conversation About What Lent Is With Your Kids
Taking the time to have a conversation about what Lent is with your kids is an important opportunity for them to learn more about the history and traditions of the Christian faith.
Lent is the Christian period of fasting, spiritual growth, and almsgiving, which begins on Ash Wednesday and concludes before Easter Sunday.
For example, you may want to explain why it is important for them to give up something they love.
This small sacrifice for 40 days will give them a better understanding of the suffering of Jesus Christ and how this shows their commitment to God.
Now, never doubt the experiences from your own life.
It's so important that you share with your children your personal stories about Lent and some of the sacrifices you have made.
And if you don't have any experiences yet, that's okay!
While talking with your children about their sacrifice, you can commit to joining them in their Lenten journey.
This will open the door for deeper conversations and help your children to reflect on their testimony of Jesus Christ.
1 – Make A "Lenten Jar" To Collect Spare Change
One way to make Lent meaningful is to start a "Lenten Jar" for giving.
All you need for this simple practice is a jar – such as a mason jar, old jam jar, or pickle jar.
Then, during the 40 days of Lent, take some time each day to go on a walk and pick up any coins you find on the ground.
Help your children count out the coins you've found and then add them to your Lenten Jar each day.
At the end of Lent, take all the money that has been collected in the jar and donate it to a charity or organization that is close to your heart.
This small yet impactful act can be extremely rewarding and will ultimately remind you of why we take part in Lent.
So set aside your spare change and join in on this special tradition.
2 – Make A Prayer Garden
What if I told you the best way to invite young children to engage in prayer during Lent was to invite them to make a prayer garden?
It's true!
Making a prayer garden is an excellent way for children to get involved and have fun while expressing their faith.
You and your family can go on a nature walk and collect things like flowers, leaves, and rocks.
Then, say a prayer of thanks for each item you've collected.
You can also offer extra prayers for family members or others who has blessed your life.
If you live in an area where the weather is still a little damp and dreary, then you'll love this Lenten Prayer Garden.
Create a meaningful Lenten tradition for your child with your child's Printable Prayer Garden!
With its printable prayer garden and 3 different prayer journal pages, this is the perfect way to inspire your child to prayerfully reflect and connect to the physical world.
Cultivate your child's faith as they cut flowers and place them in the garden while praying for their friends and family!
This is a great activity to do throughout Lent, so that you and your family can remember God's presence even during this solemn season.
3 – Read Bible Stories Together
Lent is a wonderful opportunity to bring the Bible alive with your children. Reading Bible stories together brings family values to the forefront of their minds.
My children love learning the stories of Jesus with this children's Bible.
It's helped them understand and appreciate the stories and how they fit into their lives, and it's been a great way for me as a parent to share my faith with them.
If you have tweens or teens then you'll want to check out the Spiral Bible which encourages them to explore their faith in a way that is appropriate for their age.
This Bible offers space for journaling and reflection, so your kids can think more deeply about the stories they're reading.
My older kids love how easy it is to understand and how it helps them connect with their faith.
You can get your children their own Spiral Bible here.
No matter what age your children are, making Bible reading an important part of Lent can be a great way for them to form a deeper relationship with God.
So pick up a great Bible that fits the needs of your family member, and then make time to read together during
4 – Make Meat-Free Friday A Lent Tradition
There is a pizzeria in Italy where their pizzas on Friday nights are topped with cheese and tomatoes during the Lenten season.
Why?
To encourage young people to think about Christ's sacrifice for us, some Christians have began the tradition of avoiding meat on Fridays during Lent.
Now, it's important to remember that this is a tradition, which means you can substitute meat for something else, like giving up junk food or playing video games.
So, why not try and make meat-free (or anything free) Fridays a part of your Lenten tradition around your dinner table this year?
This is also a great way to show kids that while there are certain things we might have to give up during Lent, it doesn't have to be a negative experience.
It can actually be something that brings us closer together as a family and makes us more mindful of the true meaning behind Lent.
5 – Color These Lent Coloring Pages
Who doesn't love coloring pages?
You will want to download these free Lenten resources for your kids to color during Lent.
They are so much fun and will help your younger children explore the grace of God through drawing and coloring beautiful pictures.
Each page will provide you with a great opportunity to encourage your children to think about the sacrifice Jesus made for us and ow we can apply it to our lives.
Make sure you have plenty of crayons or markers handy, so that your kids can enjoy a fun activity while learning more about their faith.
6 – Simple Acts of Kindness For Kids
Last year my children and I found different ways to provide simple acts of service to those in our community.
And they loved all the good things they were able to do!
You can encourage your children to come up with their own ideas or provide them with a list of acts of kindness that they can do, or you can check out this list of service ideas for small children.
They can do something simple as write a thank you card for those who help in your community, visit a food bank, or donate their gently used items to those in need.
7 – Holy Thursday Random Act of Kindness
One of the best ways to teach our children about good works is to do them ourselves.
On Holy Thursday, why not come up with a plan to do a random act of kindness?
This can be as simple as
Leaving flowers at someone's door
Baking bread for the elderly in your community
Send an encouraging email to someone who needs it
The important thing is to encourage your kids to think of others and be kind.
And it's a great way for me as a parent to share my faith with them.
Doing these simple acts of kindness together will help bring us closer as a family.
8 – Good Friday Activities
Good Friday is a day of remembering and reflecting on the death of Jesus.
With your children, you can talk about what happened and why it was such an important event in history.
It's important that we not shy away from the full story of our Savior.
Our children need to be taught why Jesus died on the cross and how his death has brought us freedom.
Some activities your family might enjoy could include making a stations of the cross activities, writing prayer requests, or reading Easter books that captures the emotions of Good Friday.
This is also a great time to read some of the accounts of Jesus' death from the Gospels.
No matter what activity you choose, make sure your children understand that this is a day of reflection and reverence for all Christians.
These activities will help them to remember what Jesus sacrificed for us and how we can use that knowledge in our daily lives.
9 – Read The Last Supper Bible Story Together
Is there a devotional book you and your children can read together each day?
The Last Supper is a great story to read with your entire family during Lent.
It's an opportunity for you to talk about the events leading up to Jesus' crucifixion, as well as the importance of communion.
Here are some great Bible Story books you can read each night of Lent.
Your children can take turns reading the stories and discussing what happened in each one.
My Little Songbook Bible Story
My children love music! And if your preschoolers and toddlers having a dancing bone too, this My Little Songbook Bible stories is a perfect way to introduce your favorite Bible stories to them.
You'll be sent 10 different storybooks, and I love that the books are hardcovers.
The Big Picture Interactive Bible
If you are looking for an interactive Bible for your tweens and teens that ask great questions that guide the readers, then this Big Picture Interactive Bible is for you.
I love the technology this Bible incorporates for kids for further learning in a tween's Bible study. However, this book along would be a great resource to introduce the stories and concepts of the Old Testament as a standalone resource.
The Big Picture Interactive Storybook
If your tweens and teens love the Interactive Bible, then you'll need to grab the Big Picture Interactive Bible Storybook for their younger siblings.
This is the perfect storybook Bible to introduce your children in a friendly and readable way that will engage with our children's minds.
Grab the storybook Bible that can help our children connect their relationship to Heavenly Father and Jesus Christ.
Seek And Find – Old Testament Bible Stories
Do your kids love search and find, or I-Spy activities? If so, then surprise your child with this search-and-find activity book.
They'll have so much fun trying to find the hidden pictures from our favorite Bible stories, they won't even realize they're learning God's word.
Bible Infographics For Kids
The Bible can be fun!
Did you know you need over 7 million soccer balls to fill up Noah's Ark, or that 3-4 million left Egypt during the Exodus. Can you imagine the city of Los Angeles leaving?!
You can invite your child to learn and read the Bible with this Bible Infographics For Kids book.
As a family, you can talk about how Jesus was preparing for his death during the Last Supper and what that can mean for us today.
As you teach your children you will be creating moments of faith formation that will last a lifetime.
So grab your Bible and get ready for a special journey together with your children during this Lenten season!
10 – Palm Sunday Printables And Easter Lesson Plans
The first thing my children ask for during the Easter season is for coloring pages.
They love coloring and I love the simple ways they can learn something new while they are having fun.
So, I created this printable Palm Sunday coloring pages and activities that you can download and print out for your family to enjoy.
These will help your kids learn more about Jesus' triumphant entry into Jerusalem on Palm Sunday, as well as the story of his death and resurrection.
Plus, it's always a great way to get your children involved in the Easter season and share the real meaning of faith with them.
So why not print out these Palm Sunday coloring pages or activities for your family today? It's sure to be a fun experience!
Lent is a special time of year where we focus on our relationship with God through prayer, reflection, and giving up something we love – but it doesn't have to be all doom and gloom!
By getting the whole family involved in fun activities like these, you can turn Lent into an exciting adventure that everyone will enjoy and remember for years to come!
Feel free to share this post on social media or with your friends and family.
Encourage them to join you in making Lent this year a meaningful journey of faith and love!
Good luck, and God Bless!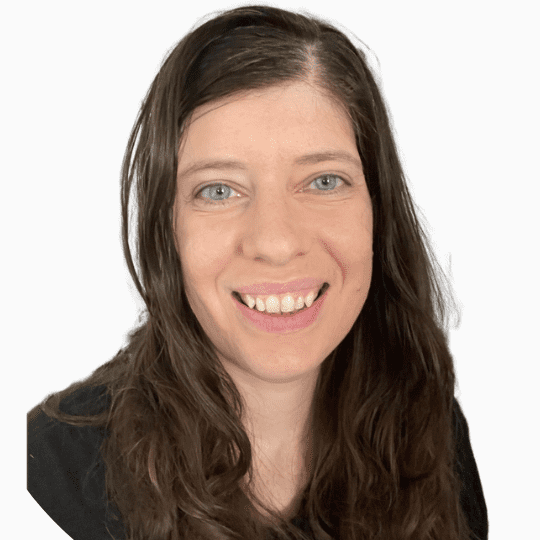 Micah Klug is a wife, homeschooling mother to five children, and author. She teaches time-tested solutions to help parents remember what matters most in life, including strengthening their home, faith, and family relationships. To learn how a child who grew up in an authoritarian home is now creating an environment of peace and joy in her own home visit this page. If you want to contact Micah, send her an email here or email [email protected].