Do you ever feel like God is far away? Yet, you want Him to be closer in your life? You can know and feel God's love for you. God is closer in your life than you think.
Do you ever feel God is far away? Yet, you want Him closer? Are you not sure how you can feel God's love? Or perhaps you need a reminder of your value and worth.
God does love you. And you can feel God's love for you in your life, your home, and you can have peace in your heart because of this.
I promise God is never far off, He's closer than you think, He loves you, and cares deeply about you. Even though some days it might not always feel this way, you can take comfort in knowing that His love will never change. Here are just a few ways to know and feel God's love for you.
Here are just a few ways to know and feel Gods love for you.
5 Ways To Feel Gods Love For You
1. God Is Always With You
Isaiah 41:10 "Fear thou not; for I am with thee: be not dismayed;
for I am thy God: I will strengthen thee; yea, I will help thee; yea,
I will uphold thee with the right hand of my righteousness."
God is always with you and because of this knowledge, you have nothing to fear. Not only is He with you but He will bless, strengthen, and help you during your hardest trials and your best days. Isn't that such a wonderful promise?!
2.  The Condescention of God
St. Augustine once said, "God loves each of us as if there were only one of us." God loved you so much that He willingly sent His son to Earth to save you from sin.
Let that sink in a bit.
I believe in St. Augustine's words, that even if you were the only one on this Earth, God would still send His perfect son to save you from sin, to bless and strengthen you, especially during your times of need.
3. God's Love Never Changes
Your hair color will change during the course of your life. Your clothes will definitely change, your opinions, likes and dislikes, and you will learn and progress throughout your life.
People will definitely come and go in your life, you'll enjoy each of the four seasons on this Earth (hot and cold), you'll experience some of your greatest blessings, and you will go through some of your darkest days in your life.
Yet, one thing will remain constant through all of this and that is God's love for you.
God's love will never change, His love will be there for us even if we don't want it or feel like we don't deserve it. Just as a parent loves a child, God loves you even more. He has an interest in you and wants you to succeed. He cares about you and is always willing, ready, and wanting to help and share His love for you.
4. He Knows Your Name
Zephaniah 3:17 "The Lord thy God in the midst of thee is mighty;
he will save, he will rejoice over thee with joy;
he will rest in his love, he will joy over thee with singing."
The next time you pray I want you to ask God if He knows your name. Because it's reasonable to believe that if He knows your name, then He knows where you are and your struggles and pains.
As you do this and earnestly ask Him with a willing heart wanting to know the answer, you will feel of His great love for you, and you will know even deeper of His love for you. You are His child and He loves you.
5. Nothing Can Separate You From God
Romans 8:37–39 "Nay, in all these things we are more than conquerors through him that loved us.
For I am persuaded, that neither death, nor life, nor angels, nor principalities,
nor powers, nor things present, nor things to come, nor height, nor depth,
nor any other creature, shall be able to separate us from the love of God, which is in Christ Jesus our Lord."
which is in Christ Jesus our Lord."
Nothing can keep God away from you. The only person who can is ourselves. We are the only one who can keep us from God by hardening our hearts and not turning to Him as we should.
If we cling to God, if we really hold onto Him and His promises, nothing will overcome us. The dark night may persist for a time, the rains may still beat down upon you, but God's love will always be there like a light in the darkness. Hold on and He will help you.
I know sometimes when life becomes overwhelming, and when you feel like you can't breathe, and your heart is aching that you wonder where He is for you.
It's difficult to smile and feel like you have value during your trials, especially when you see so many of your friends being blessed, going through easy times, and yet you're the one suffering.
All I can say is "be of good cheer" because God allowed His perfect and innocent Son suffer the most for you and I. He allowed this because of His love for you because you have value and worth.
It's in our trials and sufferings when we can draw closer to Christ and to the Father as long as we don't harden our hearts and we trust in their plan for us. We might not see the beauty of the storm until after it passes, but beauty and peace will come, hope can be yours, and you can always feel God's love for you.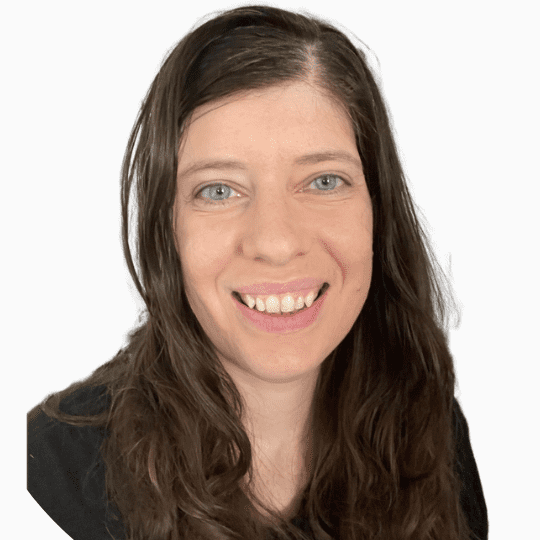 Micah Klug is a wife, homeschooling mother to five children, and author. She teaches time-tested solutions to help parents remember what matters most in life, including strengthening their home, faith, and family relationships. To learn how a child who grew up in an authoritarian home is now creating an environment of peace and joy in her own home visit this page. If you want to contact Micah, send her an email here or email [email protected].