Trusting Christ can feel overwhelming during times of trial. I know. But learning how to trust in him when you're afraid to reach forward can help us come closer to God. Life doesn't have to feel overwhelming and I want to share with you how living this Christian life is possible.
While everyone was getting dressed and ready for the day, I took advantage of a quiet moment to help get breakfast on the table. I opened the fridge and handed the milk to my two-year-old son, Cornelius and asked him to put this on the table.
The table wasn't very far away, and he's always so willing and eager to help. I didn't think he'd have any trouble doing this little task (since he's also done this so many times before).
He grabbed the milk and waddled over to the table. He was maybe a foot or two away and he shouts, "I can't do this!" and turns around to waddle back to me and hand me the milk.
"Here you go, Mom!"
I remember shouting to him across the kitchen, "You can do this! Keep going!"
Trusting Christ When You're Afraid To Reach For Him
But as he turned around and did more work bringing the milk back, first, I smiled at this sweet boy, and second thought of the lesson he unknowingly taught me.
You Can Do Hard Things
How often do we feel like little Cornelius?
There are trials and events in our life that feel like they can completely drown us. We don't feel strong enough to face these challenges and want to give up. I don't blame you because too often, I feel the same way.
But I want to encourage you not to give up just yet.
"And he arose, and rebuked the wind, and said unto the sea, Peace, be still. And the wind ceased, and there was a great calm. And he said unto them, Why are ye so fearful? how is it that ye have no faith?"
(Mark 4:40-41 KJV)
Like Cornelius, he only had a few more feet to go before he reached the table. And for whatever reason, his retreat back took him more energy, time, and work than if he were to keep pressing forward a little more.
Unlike my son (where he could see the table and how far he needed to go), we don't often know where we are at in the trial of our lives. We could be at the doorsteps of having a burden taken from our shoulders or merely at the beginning.
So what can you do when you find yourself in a position where you say, "I can't do this?!"
There Is No Shame In Asking For Help
Simply ask.
Although we might not want to become a burden to someone or feel comfortable sharing our struggles, we can say, "I'm going through something right now and would like to ask you for help with XYZ."
If someone wants to know more (and you're not ready to share), be honest about this. People who care and want to help you will still help you when you tell them, "I'm not ready to share my story yet."
And in turn, there might come a day when you're able to reach out and help someone else.
Because of your experience, you will be able to be the help you were desperately praying for.
"Torrents of sin and of anguish,
Sweep o'er my sinking soul,
And I perish! I perish! dear Master.
Oh, hasten and take control!"
(Master, The Tempest Is Raging)

Pray Always
We've all had times where we felt our prayers were landing on deaf ears. We know God is there, so why isn't He answering?
More often then not, the reason why we don't "think" God is answering our prayers is that He isn't giving us the answer we want.
It's easy to praise God when He gives us the answer right away to something our heart wants, but a test of character when he still praises Him in the middle of trials and troubles.
Keep praying though.
It's in prayer when we present our solution to the Lord and move forward with faith that he will provide us with the counsel and inspiration he needs us to do. Prayers are often answered when we are on our feet working, rather than on our knees.
Pause and Then Keep Going
It's okay if you need to pause and take a break.
But don't become so comfortable on the side of the road that you forget to enjoy the journey and arrive at your beautiful destination. It's in the struggles of the journey and in life that ultimately brings about something beautiful for us and others.
We simply need to be willing to be patient and wait before we can see.
And in turn, please think of Christ speaking to you:
"They all shall sweetly obey my will.
Peace, be still! Peace, be still!
They all shall sweetly obey my will.
Peace, peace, be still!"
(Master, The Tempest Is Raging)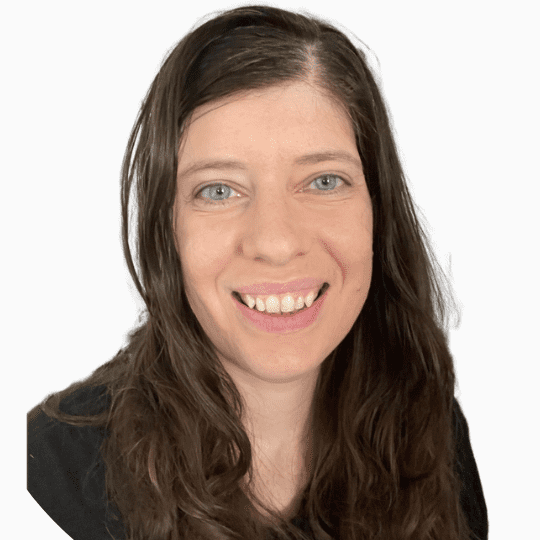 Micah Klug is a wife, homeschooling mother to five children, and author. She teaches time-tested solutions to help parents remember what matters most in life, including strengthening their home, faith, and family relationships. To learn how a child who grew up in an authoritarian home is now creating an environment of peace and joy in her own home visit this page. If you want to contact Micah, send her an email here or email [email protected].