Everything we say will have an effect on our children. This can be for good in building them up in support, harmony, and love. Or, it can be destructive.
What we say to our children, and especially about our children when we think they aren't listening, has a huge impact on the rest of their lives. This impact will lead to how they will, or won't, raise their own children one day and what they think of themselves.
These 10 phrases to never say to children are not inclusive. I know this list can, unfortunately, be longer. The purpose of this list is to not make you feel guilty but to use as an evaluator to see if there is any need for improvement in our lives.
I will fully admit I am guilty of saying #5 and am constantly trying to improve myself each day. Whatever phrase you find yourself using, it's important that you know you can change and become better. There is always hope when we reach out for it.
10 Phrases to Never Say to Children
1. You're So… (descriptive word)
It's important to praise the accomplishments and traits of our children. However, if all they hear is "you're so beautiful" repeatedly and they hear mom and dad praise another sibling for being so smart, all they're going to think is, "I'm not smart."
It's wonderful to tell your children they're beautiful, smart, hard working, independent, and a long list of other descriptive words. But, it's longer lasting and has a greater influence to praise their accomplishments.
Praise your children for the hard work they put into a specific assignment, or the time they spent cleaning their bedroom. The more specific you are with your praise and why you're praising them, the more lasting your compliment will become.
2. Why Can't You Be More Like…
Telling a child to be more like someone else is denying who they are as a person. In honest truth, they can't become like Sally, Fred, or George because they aren't! Each child is born with and develops their own personality, character, strengths, and weaknesses.
As parents and adults, we need to nurture children individually so they can flourish and develop their greatest strengths. We also need to have the patience to guide them as they work through their weaknesses.
3. Are You Serious!?
The choices our children make aren't always the best or the smartest. There are days as a parent we can count the gray hairs on our head and know which child caused them.
One of our many purposes and roles as a parent is to help children become productive, contributing adults. If we approach our children with the attitude of disbelief, shock, and even anger in their choices, they will feel we don't trust them to make decisions on their own.
As parents, we want to build a trust and relationship with our children at a young age. If this isn't built when they are little, why will they want our help when they become teenagers and young adults?
4. Enough!
I have heard this phrase said more as the years have progressed, especially to little children when they're throwing a tantrum. I know how frustrating children's tantrums can be, especially on days when you're tired, sick, or otherwise don't want to adult and need a break.
However, yelling at the child, taking your anger and frustration out on them is never a good idea. These children don't know what "enough" means or your expectation for them when you use this word.
The hardest thing to do is often the best and that is to talk with your child as a loving and caring parent. Talk with them about their behavior, help them calm down when they're throwing a tantrum and help guide them through their emotions.
5. What Were You Thinking?!
I will fully admit I am guilty of using this phrase but I am proactively working at getting better. In all honesty, sometimes I do wonder what is going through my child's mind. I know you wonder the same thing sometimes.
But I found that when I would ask this question in a sarcastic tone my children would pick up on that sarcasm and start to close themselves off. Whenever I use this question now I find myself asking, "will you explain to me why you thought your choice was a good idea?"
6. Can This Wait?
I understand there are times when life becomes crazy and you don't have time to give your child direct care and attention. However, if this becomes a frequent and commonplace question then your child will start finding someone who makes time for them.
Who your child finds might not be someone you approve of or like. Our children are our greatest investments and the time we spend investing in them will bring back to us tenfold of what we put into them.
7. Not Right Now
This phrase is a twin to phrase #6. If we respond to our children by saying "not right now" when our children ask for our attention, they will go where they feel wanted, appreciated, and needed. I promise your texts and phone calls can wait, but your children cannot.
8. What Was I Thinking Having Kids?
My children were playing at the park when I overheard a mother ask this question to another mother. She didn't know it, but her child was standing right behind her. I was heartbroken by the understanding and look of disappointment on this child's face as he ran back to the toys and pretended to have not heard what his mother said.
This phrase, along with strong phrases such as "I hate you" will always be remembered by your child. Be cautious about what you say to and about your children. They are learning, growing, and developing and they will remember what you say to them and about them.
9. I Can't Stand It When You…
This phrase brings about the negative aspects of your child. It's easy to find fault in each other, but the need to express the good in one another is always present.
Instead of tearing down your children by pointing out all of their faults and weaknesses, build them up. Address their weaknesses tactfully and privately, but praise them for their strengths and the things you admire about them.
10. You Will Never…
Children have an amazing ability to do what they put their minds to doing. They're some of the most persistent people I have ever met, and I am amazed by their ability to accomplish great things. Please, don't limit your children when they have an opportunity to do something worthwhile. There is nothing these children can't do, especially when they have a little faith and are willing to work hard.
I encourage you as you reflect and review the words and phrases you use with your children to show a little more kindness. Be a little more patient and a little more loving. There will be good days and not so good days, but a mighty oak doesn't grow overnight.
The same can be said for our children as well. It's the small and simple things we do and say to our children that will have the greatest impact on their lives.
Consider this alternative list of life changing phrases children need to hear to encourage them as they grow.
______
If you feel there is child abuse occurring in a home, please contact The Childhelp National Child Abuse Hotline 1-800-4-A-CHILD (1-800-422-4453). This program serves the United States, its territories, and Canada. The hotline is staffed 24 hours a day, 7 days a week with professional crisis counselors who, through interpreters, can provide assistance in over 170 languages. The hotline offers crisis intervention, information, literature, and referrals to thousands of emergency, social service, and support resources. All calls are confidential.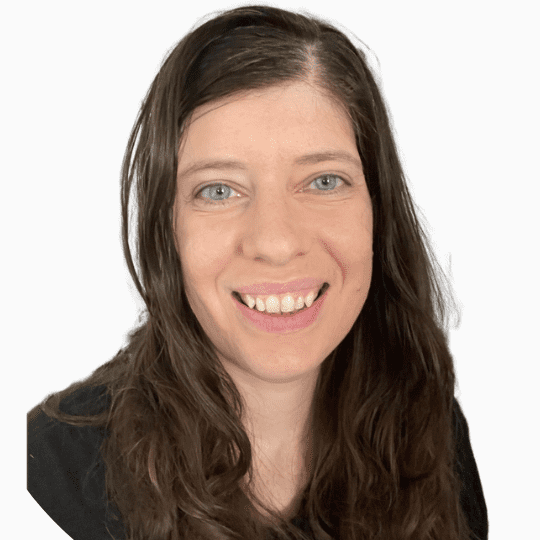 Micah Klug is a wife, homeschooling mother to five children, and author. She teaches time-tested solutions to help parents remember what matters most in life, including strengthening their home, faith, and family relationships. To learn how a child who grew up in an authoritarian home is now creating an environment of peace and joy in her own home visit this page. If you want to contact Micah, send her an email here or email [email protected].