Connecting with parents is an essential part of running a successful preschool.
A good way to keep everyone in the loop and up-to-date on important information is by sending out regular newsletters.
But creating a newsletter from scratch every time can take up a lot of valuable time—time that you could be spending teaching your students or planning new activities.
The Ultimate List of Preschool Newsletter Templates You'll Want To Use
That's why using a pre-made template for your newsletters is such a great idea!
Let's talk about what makes a great preschool newsletter template and what you need to include in each issue.
What Is A Preschool Newsletter?
A preschool newsletter is a great way to keep parents informed about upcoming events, important dates, volunteer opportunities, and policy updates.
It also allows you to share tips for helping children learn at home and highlight student achievements.
When done well, it can be a great way to build a strong connection between your school and the families you serve.
What Method Do You Use to Send Out Your Newsletter?
Your newsletter can be distributed either online, or by sending out paper copies to parents and staff members.
If you're looking for a more eco-friendly option, you may want to consider sending out your newsletters by email.
An email newsletter offers many advantages, such as the speed of sharing information and its quick delivery.
If you decide to email your newsletters, make sure you have a great subject line that will get people to open it!
What Should I Include In My Preschool Newsletter?
The purpose of a monthly newsletter enables your school to provide families and staff with timely, accurate information about upcoming events such as class field trips, parties, and holidays.
For example, parents may be informed of curriculum changes or special programs that their children are taking part in.
Additionally, your newsletter can be used to share messages from teachers, classroom staff, or share useful tips for parenting a young child.
The aim of having a preschool newsletter is to help foster a sense of school community among everyone in your circle of influence.
Why You Need A Preschool Newsletter Right Now
Starting preschool for the first time can be an exciting and challenging experience for children and parents.
Parents value staying informed and feel it's key to being supportive of their child's early education journey.
While rumors and news inevitably circulate through conversations in the hallways, text messages, or random chats, when a preschool devotes time to creating monthly classroom newsletter it demonstrates their dedication to keeping parents informed.
Creating a simple newsletter template can save you time and make sure your message gets across in an organized, professional way.
Not only does it help keep parents connected to their child's classroom activities, preschool teacher, and events, it also keeps families informed on new policies, specific curriculum standards, teacher contact information and more.
By subscribing to a school newsletter, parents can remain connected and up-to-date with their child's progress.
Having a child care newsletter is an absolute must for parents of preschoolers!
Tips for Creating an Eye-Catching Preschool Newsletter
Creating an eye-catching and effective preschool newsletter can feel like a daunting task if you've never done it before.
Here are some tips to make sure your newsletter stands out and catches the attention of parents and staff:
Use a template. Using a template makes it easier to get started, plus you can customize it with your own information.
Add your school website and important details parents need to know for the next time their child comes to school.
Look for vibrant colors that will stand out and use visuals wherever possible.
Keep it concise and organized. Use bullet points, shorter sentences, or numbered lists to make the text easier to read.
Highlight important information at the top of your newsletter so people can quickly understand what you're sharing.
Remember that if parents are reading from mobile devices, you'll want to optimize for mobile viewing (this is only if you are emailing your weekly newsletter).
Include a call to action so readers know what you'd like them to do after reading the newsletter.
Make sure to proofread before sending – typos or mistakes can create an unprofessional impression.
With some careful planning and creativity, it is possible to develop a great newsletter that parents will actually read.
If This Is Your First Time Creating A Newsletter, Do This!
The best newsletters are created by receiving constructive feedback and collecting data from the families you serve.
For example, do you find parents asking the same questions multiple times?
They might ask for your school's phone number, social media information, or dates for upcoming open houses.
Use this as a starting point and include this information in your newsletter.
Additionally, consider using surveys to determine what parents are interested in learning more about or which topics they consider to be useful information.
This can help you adjust the content of your newsletter for the best possible results.
Finally, if you need a little bit of extra inspiration, take a look at other newsletters that have been created for preschools.
This can help you get inspired about what works and what doesn't when it comes to newsletter design, content, and layout.
Ultimately, taking the time to create both a physical or digital newsletter can show parents that you truly care about their child's progress and development.
It's a great way to remain connected and informed about all the amazing work that goes on in your child care center or preschool each month!
Exciting and Engaging Content Ideas To Include In Your Preschool Newsletter
Keeping up-to-date with what's going on in the preschool classroom can be a challenge for busy parents.
When creating your school newsletter, try adding some exciting and engaging content that will make it easy and enjoyable to read.
Consider adding fun activities parents and children can do together at home, special events that are coming up, or educational pieces about their child's development and social-emotional skills.
These sections not only entertain and engage readers – they also encourage children to take an active part in helping to create meaningful communication between parents and teachers.
For example, let parents know the fun pirate books your preschoolers are reading.
Or you can share how parents can involve themselves in teaching the ABCs to their child.
Tips To Consider When Creating Your Preschool Newsletter Template
When designing and creating your own preschool newsletter template, make sure to keep a few key points in mind.
Your newsletter should
Be easy to read and understand
Contain visuals whenever possible (think cute clip art)
Share timely information on a monthly basis
Review the previous month information and feature important events (or at least the most important information) for parents to know
As a friendly reminder, from one friend to another, don't forget to proofread!
Making sure there are no grammar or spelling errors is key to professional and attractive newsletters.
With these tips in mind, you will create an inviting newsletter that resonates with your readers and reflect positively on your program's professionalism.
View Preschool Newsletters Samples And Download Free School Newsletter Templates
Creating an effective preschool newsletter doesn't have to be difficult — with the right template and some personal touches here and there, anyone can come up with something unique and interesting for their students' families.
This website has nearly 50 free templates you can browse through and use as inspiration for your own newsletters.
You'll find plenty of preschool newsletter samples, blank templates, and school newsletter ideas for you to work with.
Frequently Asked Questions (FAQs) About Preschool Newsletters
Q: What is the best way to design a preschool newsletter?
A: When designing your preschool newsletter, make sure it's easy to read and understand.
Additionally, include visuals (such as clip art) whenever possible, share timely information on a monthly basis, review the previous month's information, and feature important events for parents to be aware of.
Q: How often should I send out my preschool newsletter?
A: Generally, newsletters are sent out on a monthly basis so that parents can stay up-to-date with what's going on in the classroom and have time to review any news or information shared.
If you have a lot of important news to share, you can always send out additional newsletters as needed.
Q: Where can I find preschool newsletter templates?
A: With approximately 50 top-notch templates at your fingertips, you'll be sure to find the perfect one for your newsletter.
Browsing through this website is a great way to gain inspiration and create something unique!
You'll find plenty of preschool newsletter samples, blank templates, and school newsletter ideas for you to work with.
Q: Should I include a contact list in the newsletter?
A: Absolutely!
A contact list that includes your phone number, email address and any other relevant information will help to open up communication between parents and teachers.
This allows parents to ask questions, provide feedback or offer assistance to support the classroom community.
Q: Should I feature students in our preschool newsletter?
A: Absolutely!
There's nothing like seeing a smiling face of someone you know.
It increases the level of engagement, adds personality to your newsletter and encourages participation in the classroom activities.
You can have a "kindness corner" featuring student artwork and stories or even create a "student spotlight" to recognize students for their achievements.
No matter what you decide, featuring the children will be sure to make the newsletter more personal and engaging for the classroom parents!
Q: Can I use images or videos in my preschool newsletter?
A: Yes, absolutely!
Images and videos are great additions to any newsletter.
They add visual appeal and can often communicate information faster than words or text.
Be sure to use images or videos that are appropriate for the age group of your students and that comply with any school policies regarding media usage.
If you feel parents would approve, you can feature their children in the newsletter with these free first day of preschool printables.
Q: Do I need to feature local news in my preschool newsletter?
A: Not necessarily.
I would only feature local news the next time you feel it's important for the classroom environment to be aware of.
This could include news about local events or important announcements, such as school closures due to winter break, family-friendly activities at your local grocery store, or other class activities parents will need to know about.
In the end, it all depends on the needs of your students, so always consider their best interests first when making decisions about which local news to feature in your newsletter.
Other than that, you can focus on sharing information related to your program and what is happening in the classroom.
This will ensure that your newsletter content remains relevant to the classroom parents.
With these tips, you will be on your way to creating an engaging preschool newsletter that your parents and teachers will love.
Be sure to leave a comment if you have any other questions about newsletter creation.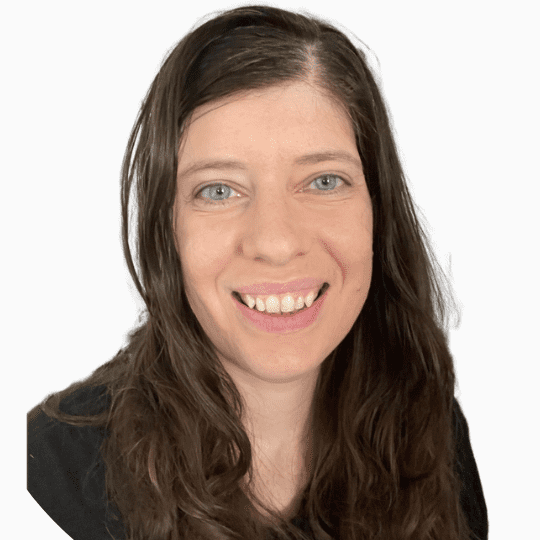 Micah Klug is a wife, homeschooling mother to five children, and author. She teaches time-tested solutions to help parents remember what matters most in life, including strengthening their home, faith, and family relationships. To learn how a child who grew up in an authoritarian home is now creating an environment of peace and joy in her own home visit this page. If you want to contact Micah, send her an email here or email [email protected].