You can show compassion in many different scenarios and teach your child how to follow your example of compassion and empathy. For example, you could show your compassion to others by telling them they are not alone in their struggles, giving someone a hug if they are feeling down, or even just lending an ear to listen. The key is being there for the person when they need it most. With that said, here are some ways you can show your compassion and teach your kids to do the same!
Why Being Kind Matter More Than Ever In Today's World
In a world where it's easy to hate and walk away, we need more than ever today, kindness.
Kindness is the bridge that can connect us all and make a difference in someone's life.
One of the best ways to teach kindness is by example. Show your child how to be kind, not just by what you say, but by what you do.
Help them notice when others are needing help or are feeling down. It's the small acts of love that will bring about the greatest change in our hearts, families, and community.
How To Show Compassion At Home Or In The Community
There are so many ways we can show compassion for those around us. Some of those ways include:
Opening the door for others
Writing thank you letters
Writing letters to grandparents, parents, friends, teachers, mentors, or others in our lives who have helped us in some way
Shovel snow off someone's driveway
Text a friend to say "I'm thinking of you"
Making a meal for someone who is sick or has had a death in the family
Praying for someone
Volunteering at a soup kitchen or homeless shelter
Donate to a charity organization
Making a financial donation in memory of a loved one
Attending a funeral or memorial service
Helping a family member with housework, cooking, childcare, or other tasks that they can't do because of physical limitations or other reasons
Heading up a community project to help the homeless or those less fortunate
Picking up trash on a roadside
Driving a friend home from work if their car is in the shop
Helping a neighbor carry groceries to their home
Writing a note for someone's lunch or briefcase that says, "I appreciate you!" or "Have an awesome day!
Offering to babysit your so parents can have some time alone together or to run errands
Send someone a get well card
Complimenting someone on their outfit or hair
Putting change in an expired meter
Paying for the person's order behind you in line
Helping an elderly person across the street
Asking someone how their day is going and really listening to the answer
Starting a conversation with a stranger by providing a compliment or smile
Tag a friend on social media and share how their example has changed you for the better as a person
You can look for other ways to show compassion and serve those in your community on Just Serve.
What Kind Of Actions Show Compassion?
There are many different ways that you can show compassion.
Some actions that show compassion include: being there for someone when they need you, lending a listening ear, hugging someone who's sad, telling someone they aren't alone, and helping out a neighbor in need.
Compassion is important because it helps us to understand and feel the suffering of others.
It also motivates us to help others in need. Compassion allows us to see the good in people, even when they make mistakes.
How Do You Teach Compassion To The Classroom?
Help your children see the world through other people's eyes. Whether they're children or older teenagers, they need to learn that compassion is a crucial virtue in today's world.
It's good for students to think about how they are feeling, and use that as motivation to help others in need.
When teaching children to have compassion it might be helpful to tell them stories of other people who have shown this virtue.
Then invite them personally to show compassion and empathy to those around them.
By teaching your children compassion, you can help them to grow into kind and caring adults.
How Do You Explain Compassion To A Child?
Explaining compassion to a child is as simple as talking with them and living your life so they can look to you as an example.
There are moments throughout your day you can stop your child and make them aware of the situations going on around them.
"Did you see how that gentleman opened the door for those people? That was so kind of him"
"Mrs. May wrote us a letter to see how our family is doing. She is so thoughtful."
"I loved how Mr. Smith made eye contact with you when we talked about your grades."
Then ask the question, "How do these actions show kindness"? This will help your child learn what compassion is.
Teach your children that showing compassion starts with the little things in life.
This can be with your children's feelings, friends, siblings, and more! Showing compassion towards your children builds trust and teaches them they are important.
How Do You Teach Compassion To Kindergarteners?
Children are natural helpers and they want to help those around them.
But depending on their home circumstances, they might not know how to show compassion or understand its importance.
You can give these children a chance to show this kindness, especially at school.
When my daughter was a kindergartner, she came home from school and said, "He was not very kind!"
She explained a situation with two classmates that she observed. By the time she finished her story, I asked her, "What did you do?"
She said, "I went over to the little girl and said, 'It's okay. I'll be your friend.'"
This became the phrase we use to teach compassion and empathy.
When someone is hurt, lonely or sad; if there's a disagreement; or if someone simply needs an outlet for their emotions: "It's okay. I'll be your friend."
Teaching Compassion Activities: How To Teach Compassion To A Child
Teaching your children the importance of character is one thing, but making sure they'll be able to live those virtues into the next generation can often seem like an uphill battle.
You know that teaching your children timeless virtues is important in raising this next generation.
But you don't often have the time or energy to come up with fun activities or memorable lessons (especially while the world tries to teach our kids all kinds of immoral values.)
Until today…
This 4-week Virtue Curriculum: Set 1 makes it easy for YOU to teach your children outstanding morals in a way everyone will love.
Each week includes…
A colorful poster with the week's virtue
An interactive children's story
Coloring page with a scripture and quote
Family discussion question cards (great for laminating and reusing)
Cheat sheets for Dad (so everyone in the family can participate)
Tracing handwriting worksheets (cursive and print)
Journal prompt questions and character study (perfect for tweens and teens)
Imagine what it would be like if…
You had a simple solution with easy-to-implement activities that will help guide your family towards outstanding moral character.
You could teach your child how to apply these virtues in their daily lives!
You could spend quality family time teaching one another about timeless moral character traits.
You had a resource has been tried, tested, and proven successful with real families just like yours!
Our virtue curriculum has been designed so everyone in your family can participate and enjoy learning more about good morals and virtues!
Introducing The Virtue Curriculum: Set 1!
Here's what's inside:
You'll find 4-weeks worth of virtue lessons (one activity per day per virtue) that are perfect for you and your kids.
Set 1 Teaches:
Advocate
Charity
Chastity
Compassion
Grab this curriculum today so you can teach and reinforce your child's moral education at home.
Ready for a sneak peak inside this Virtue Curriculum?
I had the best of intentions when I first tried to teach my children what it means to truly be a good person, but then something unexpected and awful happened…
There Were Conflicting Opinions
I had no idea that there would be so much opposition as I tried to teach my children good morals and values!
They would hear one message from me, another from a neighbor, a third message from a friend (well, you get the idea). This information overwhelm was too much for them.
And I failed the first time because my children felt lost in the sea of voices and opinions.
Instead This Happened & It Changed Everything!
Instead of traveling down the road of lectures and stern list of must do's and don'ts, I created a way for them to remember and internalize the virtues they were being taught.
And it worked!
My kids eagerly awaited more coloring pages, family discussion questions, stories, and the other activities you'll find inside this curriculum. They loved the time we were spending together.
And eventually they started teaching us about what good morals means to them.
What Is Included In This 4-Week Virtue Bundle?
This Virtue Curriculum includes 4-weeks packed full of information and resources to help you teach your children outstanding morals. Each week includes…
Colorful poster with the week's virtue
An interactive children's story
Coloring page
Family discussion question cards (great for laminating and reusing)
Cheat sheets for Dad (so everyone in the family can participate)
Tracing handing worksheets (cursive and print)
Journal prompt questions and character study (perfect for tweens and teens)
Can I Really Do This?
Yes! This Virtues Curriculum is super simple to start using in your home. Each virtue has been designed with you in mind and has been broken down with one activity each day. Simply print and go!
Will This Curriculum Be Mailed To Me?
No physical products will be mailed to you. The curriculum is a digital product full of interactive workbooks that you can print at home as many times as you like.
Can I Get A Physical Copy?
We're thrilled you're interested in a physical copy. At this time the Virtue Curriculum is only available in a digital PDF format. You can print the entire curriculum and have it bound professionally or bind it at home.
What Age Is This Curriculum For?
This virtue curriculum is great for all ages. There's coloring pages for the younger children, family discussion questions, a cheat sheet for the working parents, and journal prompt pages for teens.
How Long Does This Take?
Each virtue is a one week theme. You may complete the virtue in a single day or focus on one activity each day (anywhere from 20 – 30 minutes) . We encourage families to dive deep into each virtue and take your time working on the lessons and activities included.
How Soon Will I Receive My Product?
Immediately after your purchase, you will be emailed a link to access this Curriculum and all the files included.
What Christian Denomination Does This Product Represent?
We know that our customers love God and have their own personal religious beliefs. With this in mind, we have based the Virtue Curriculum on a non-denominational Christian foundation with scriptures drawn from the King James Bible for reference material.
Can I Buy This, Try This, Then Ask For A Refund?
The reality? Once you complete and implement this curriculum, you'll be thinking of a different r-word. Referral.
But if you don't absolutely love it your purchase within 7 days, send me an email and let me know.
What Is Compassion According To Jesus?
Showing Mercy
"Blessed are the merciful, for they will be shown mercy." -Matthew 5:7
According to Jesus, one of the key components of compassion is mercy.
When we show mercy to others, we are forgiving them for their mistakes and helping them find peace in their lives.
This is an important quality to have in our lives, both as individuals and as a global community.
Loving Our Enemies
This teaching is difficult for most people to follow, especially when it is easy to hold grudges or harbor negative feelings towards the person who has hurt us.
Loving your enemies means that you are showing compassion towards those who have not shown any compassion towards you.
This is incredibly challenging, but it is the ultimate act of selflessness. By loving our enemies we are giving God the final judgment.
This can be difficult to do, but it is a powerful way to show compassion in the world.
Helping The Poor & The Sick
One of the most basic things we can do to show compassion is to help those who are less fortunate than us.
There are many ways to do this, from donating money or food to volunteering your time at a local soup kitchen or homeless shelter.
This is one of the simplest and most effective ways to make a difference in the world.
Providing Love & Support For Others
It is often hard to show our emotions toward others, but we can do this in a non-threatening way by simply providing love and support for others.
Even small acts like taking care of the elderly or complimenting a child's artwork make a huge difference in their lives
Is Compassion An Attribute Of God?
Yes!
"The Lord is compassionate and gracious, slow to anger, abounding in love." -Psalm 103:8
We see from this passage that compassion is one of the key qualities of God.
He is always willing to forgive us and help us find peace in our lives.
We should strive to emulate this quality in our own lives and teach our children to do the same.
What Is A Good Bible Verse For Compassion?
Colossians 3:12, "Therefore, as God's chosen people, holy and dearly loved, clothe yourselves with compassion, kindness, humility, gentleness, and patience."
Other Bible Verses On Compassion:
Matthew 18:27
"Then the lord of that servant was moved with compassion, and loosed him, and forgave him the debt."
Romans 9:15
"For he saith to Moses, I will have mercy on whom I will have mercy, and I will have compassion on whom I will have compassion."
1 John 3:17
"But whoso hath this world's good, and seeth his brother have need, and shutteth up his bowels of compassion from him, how dwelleth the love of God in him?"
Matthew 20:34
"So Jesus had compassion on them, he touched their eyes: and immediately their eyes received sight and they followed him."
Matthew 9:36
"But when he saw the multitudes, he was moved with compassion on them, because they fainted, and were scattered abroad, as sheep having no shepherd."
Luke 15:20
"And he arose, and came to his father. But when he was yet a great way off, his father saw him, and had compassion, and ran, and fell on his neck, and kissed him."
Mark 1:41
"And Jesus, moved with compassion, put forth his hand, and touched him, and saith unto him, I will; be thou clean."
Matthew 14:14
"And Jesus went forth, and saw a great multitude, and was moved with compassion toward them, and he healed their sick."
Luke 7:13
"And when the Lord saw her, he had compassion on her, and said unto her, Weep not."
Jude 1:22
"And of some have compassion, making a difference."
1 Peter 3:8
"Finally, be ye all of one mind, having compassion one of another, love as brethren, be pitful, be courteous."
Luke 10:33
"But a certain Samaritan, as he journeyed, came where he was: and when he saw him, he had compassion on him."
Mark 6:34
"And Jesus, when he came out, saw much people, and he was moved with compassion toward them."
Mark 9:22
"Have compassion on us, and help us."
Zechariah 7:9
"Thus speaketh the Lord of hosts, saying..Shew mercy and compassion every man to his brother."
Psalm 111:4
"The Lord is gracious and full of compassion."
Micah 7:19
"He will turn again, he will have compassion upon us; he will subdue our iniquities; and thou wilt cast all their sins into the depths of the sea."
Isaiah 49:15
"Can a woman forget her sucking child, that she should not have compassion on the son of her womb? Yea, they may forget, yet will I not forget thee."
Psalm 145:8
"The Lord is gracious, and full of compassion; slow to anger, and of great mercy."
Why Is Compassion Important To God?
God cares about how we treat each other.
We are all children of God and as such are brothers and sisters to each other.
When we show compassion to others, we are living out the example set for us by Christ.
This is an important way to connect with others and build relationships that are based on love and understanding.
What Is The Best Way To Show Compassion?
One of the best ways to show compassion is to be kind without judging.
In an imperfect world, there will always be a reason to judge or not offer help. But these are the lessons we don't want our children to learn.
We want to provide them with the example of the best way to show compassion. And that is to be kind without expecting anything in return.
If we can provide this example for our children, we will have given them a valuable life lesson that they can use for the rest of their lives.
One situation where it's especially important to show compassion is when someone is in need and you can help them.
Whether this person is lonely, hungry, or feeling depressed and out of place, we can offer a kind gesture that makes them feel less alone in their struggles.
By showing our compassion for others and helping when we can, we not only give back and make the world a brighter place, but we teach our kids that compassion and kindness are the best choices than to hate or ignore.
Examples Of Compassion In The Bible:
The Servant And The Master
The servant owed his master so much debt. More than he could ever repay in his life.
So, when his master asked for his money and the servant begged for compassion, the master forgave him of his debt.
All of it. Gone.
Matthew 18:27: "Then the lord of that servant was moved with compassion, and loosed him, and forgave him the debt."
Unfortunately, the story doesn't end here with a beautiful ending.
Instead, this servant went out to collect money that was owed to him by other servants.
This debt was mere pennies compared to the amount he was just forgiven of.
This second servant begged for compassion as well, but the first servant would not extend this virtue. So, when his fellow servants saw what happened they told their master.
Then there was the day of reckoning.
The master came to the first servant and said, "Shouldest not thou also have had compassion on thy fellow-servant, even as I had pity on thee?" (Matthew 18:33)
Because compassion was not extended after compassion was received, the servant's debt was returned to him.
The Prodigal Son
This is one of the best-known stories in the Bible.
To some degree, we are both sons. The one who was faithful, who never asked but always hoped our father would see us.
And the others who wanted to rebel and figure out things their way.
But this story is about the second son's spiritual transformation and the power of parental love and patience.
The second son willfully wasted his fortune and did everything he wanted to please his carnal mind.
He didn't think of how his actions would hurt those he loved. He was only thinking of himself.
Yet, when that moment of despair caught him in a snare and he thought of his home, he wanted to go back.
Not as an equal with his brother or father, but as a servant.
He remembered his father's loving-kindness – even to the lowliest of his household.
"And he arose, and came to his father. But when he was yet a great way off, his father saw him, and had compassion, and ran, and fell on his neck, and kissed him" Luke 15:20
His father never stopped loving his son, and neither does our Father in Heaven stop loving us.
The Good Samaritan
Who would have thought that the enemy would be the one to help the victim.
When Jesus Christ was asked, "Who is my neighbor?" he told a story never to be forgotten.
A story that made us rethink our dynamics and the relationships we hold with the human race.
The Good Samaritan is a story of a man who fell among thieves. He was robbed and left for dead.
So many people who could have helped, who should have helped, who were supposed to have helped came and left him.
Until he came – the Samaritan.
"But a certain Samaritan, as he journeyed, came where he was: and when he saw him, he had compassion on him." Luke 10:33.
The "enemy" now became the friend and savior to this man who desperately needed help.
He demonstrated a higher degree of compassion, one that Christ encourages us to exhibit, even more so than the care and love we are ordered to give our loved ones and even those we have difficulty loving.
The Doubting Father
There was a father who loved his son more than anything in the world.
And his son was very sick – he was possessed by an evil spirit.
The father heard of Jesus and the miracles he performed, and what might have been a last effort attempt for a miracle, he went to the Savior.
He first begged the Savior to have compassion on them both. "Have compassion on us, and help us." Mark 9:22
The father was asking for help for him and his son. Jesus saw this and gently reminded the father that all things are possible to him that believes.
Then in desperation, the father pleads, "Help thou mine unbelief." (Mark 9:24)
This father, who wanted more than anything for his son to be healed and knew he needed the help to make this belief possible.
Having compassion, Jesus helped heal this man spiritually and cast the evil spirit out of his son.
How Do You Show Care And Compassion?
"Pure and undefiled religion before God and the Father is this: to visit orphans and widows in their affliction, and to keep oneself unspotted from the world." James 1:27
We show compassion by caring for those who are not able to care for themselves.
This could be done by visiting them, providing a need for them, comforting them, and being there for them.
The key is being there for the person when they need it most.
Be a friend to those who have no one else to turn to.
Offer assistance so that people can ease their burden and take a load off of their chest. Be someone trustworthy and dependable.
Most importantly, show the love of Christ.
"By this all people will know that you are my disciples, if you have love for one another." John 13:35
When we love others as Jesus loves us, it is evident that we are His followers.
It is by our actions and not just words that we show others Christ's love.
"If you, then, though you are evil, know how to give good gifts to your children, how much more will your Father in heaven give good gifts to those who ask him!" Matthew 7:11
Fathers and mothers should show compassion by giving their children the best that they can provide for them; including good examples to follow.
Our Heavenly Father is always willing and waiting to give us good gifts, as we should be compassionate with our children.
It is important to set a good example for our children to follow.
They are watching our every move, and are learning from what we do far more than what we say.
When we show compassion to others, it encourages them to be compassionate as well.
We need to set examples of what Christ wants us to do and then our children will want to follow in these same steps.
Why Are Caring And Compassion Important?
I firmly believe that when we look back on our life, and the lives of so many, that the small acts of kindness and the moments of compassion are what will make the greatest change in this world.
By showing compassion and becoming compassionate people, we can change the world for the better.
There's a beautiful feeling of God's peace that comes from taking care of someone else.
When you put your own wants and desires aside for that one person, it becomes very clear what is important to you and who matters most in your life.
You see people differently; you begin to appreciate the world around you more; and ultimately, the things that once seemed "important" lose their significance.
And teaching our children these lessons will make all the difference in their lives. They will go from becoming the generation of selfish to selfless.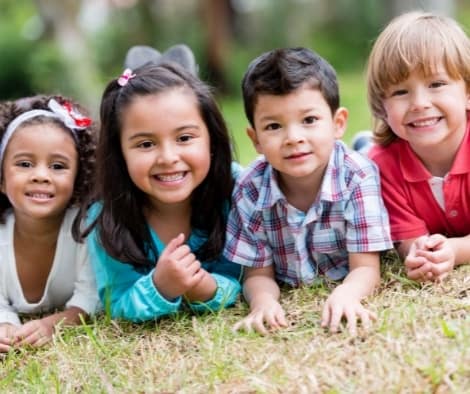 What Does It Mean To Treat Someone With Compassion?
Treating someone with compassion means you feel drawn in your heart to help them.
Which makes sense when you understand that compassion is the natural response of the heart when we see someone who is suffering.
We feel moved to do something to help relieve their suffering because we want to help (not because we have to help).
Are Caring And Compassion The Same?
Caring and compassion are synonymous with each other because it's difficult to have one without the other.
They both come from a place of feeling and understanding for another person.
When you care about someone, it's easy to feel compassionate towards them because you want to do whatever you can to help make them feel better.
And when you feel compassion for someone, it usually means that you're caring about their well-being.
Caring and compassion are some of the most important things we can teach our children.
They are essential qualities for anyone who wants to be a good person and make a difference in this world.
We all want to do what we can for those around us, and when you care about someone it's easy to feel compassion towards them.
Compassion is one of the most important qualities anyone can possess.
We need both caring and compassionate people. These are two things that we should instill in children from an early age so they know how much of a difference they can make in this world.
If you're looking to teach your children more about compassion, then you'll want to buy our Virtues Curriculum, which you can do so here.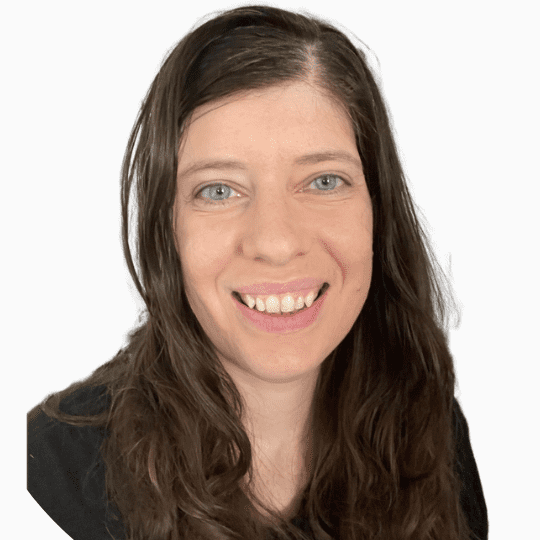 Micah Klug is a wife, homeschooling mother to five children, and author. She teaches time-tested solutions to help parents remember what matters most in life, including strengthening their home, faith, and family relationships. To learn how a child who grew up in an authoritarian home is now creating an environment of peace and joy in her own home visit this page. If you want to contact Micah, send her an email here or email [email protected].